The Gesneriad Society Shop
Regular price
Sale price
$14.95 USD
Unit price
per
Sale
Sold out
Have you wondered how designers create tray landscapes, terrariums, or natural gardens?  Are you thinking of entering classes for container plantings or dish gardens in a local or convention show?  In this webinar we have Karyn Cichocki and Jill Fischer, two outstanding award winning designers, show you the planning strategies to make a dish garden. It's a lot easier than you think!
The program includes discussions of suitable plants, landscape plans, container shapes, and the use of rocks, wood, and ground cover such as moss. After demonstrating step-by-step how to make a dish garden, Karyn and Jill will show and discuss photos of several completed landscapes, terrariums, and natural gardens.  This is a must-attend session for both novice and experienced designers. You'll be inspired to make your own!
Note: There is a short break midway through the talk for those clubs that wish to show this in two parts. Each part is roughly 30 minutes.
Orders will be fulfilled within 48 hours. The download file is yours to keep and can be viewed anytime. Please note that while you can have as many people as you want in the room listening, you cannot share your link with others. The unique login link will only admit one computer. 
The Gesneriad Society is not responsible for the inability of a downloaded file to run on individual computers. It is the responsibility of the purchaser to resolve such issues. Downloads are not eligible for refunds; however, credits will be extended.
Share
View full details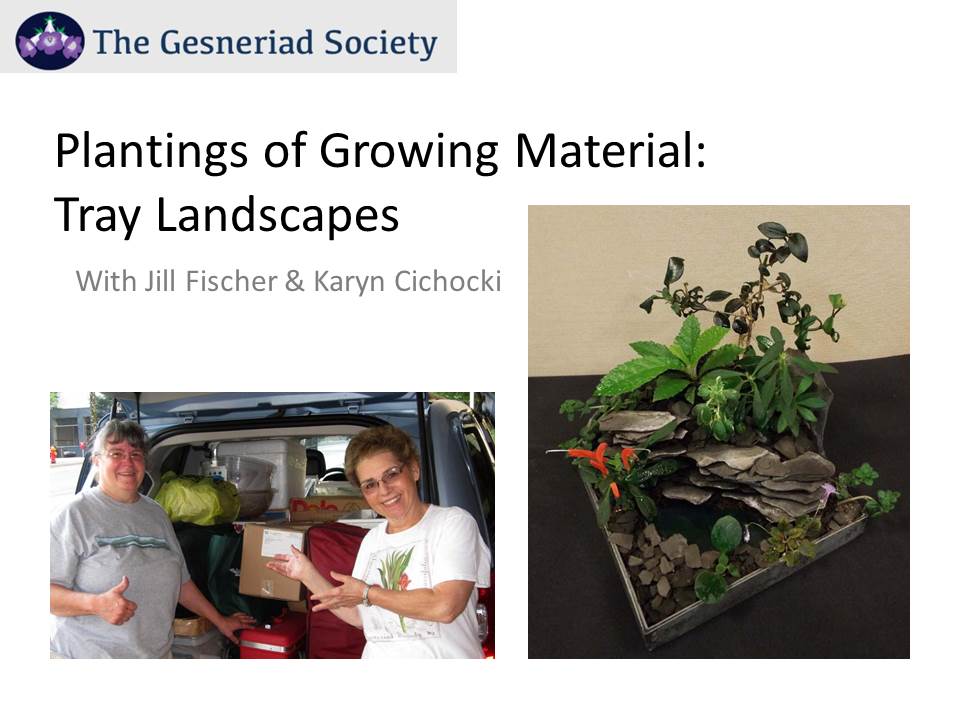 Subscribe to Gleanings - the free e-zine!